| | |
| --- | --- |
|   | (CHAPTER: SINCERITY): A CHAPTER EQUALLING ONE THIRD OF THE QUR'AN… |
We embark on a journey which involves God's Beautiful Names and how they are reflected in this chapter, and admire how every letter in this wonderful chapter is crafted with such careful precision so as to produce a miracle not in meaning or language alone, but a numeric miracle that is founded on the number 7, bearing witness to the Greatness of its Creator.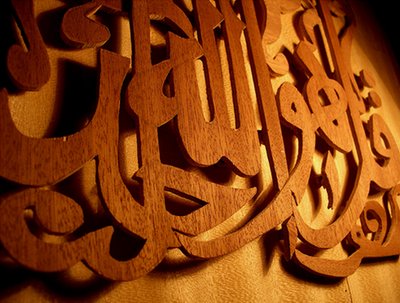 The Prophet Muhammad (pbuh) was sitting with his companions one day when he asked them whether anyone of them was capable of reading a third of the Qur'an in one night.  When they had no answer, the Prophet told them of a chapter which equalled a third of the Qur'an, namely "He is Allah, the One" (i.e. Surat Al-Ikhlas).  Indeed, the Prophet once explained: "By Him in Whose Hand my life is, it is equal to one-third of the Quran….
Download Free Book (PDF 430 Kb)
--------------------
By: Abduldaem Al-Kaheel
References:
1- The Holy Qur'an.
2- The Encyclopaedia of the Numeric Miracles in the Holy Qu'ran. By: Abduldaem Al-Kaheel.