| | |
| --- | --- |
|   | We live on an inferno! A fact documented by images; scientists discovered that the earth's crust is only a thin layer, where underneath a second layer of melted rocks exists.…. |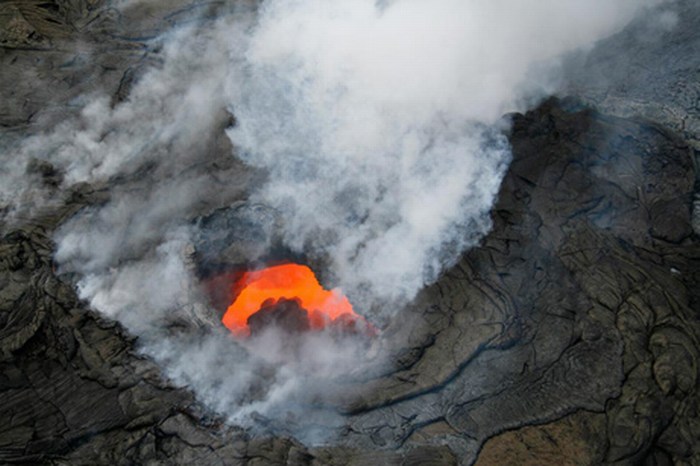 The above image of the 2nd layer of the earth was published on the website of The National Geographic magazine, and it is the first direct image captured through a hole that scientists drilled in Hawaii (Hawaii is a volcanic island, formed of solidified lava). Scientists managed to see natural images of this flaming layer after drilling a 2.5 km deep hole in the volcanic island. Volcanologists confirm that this is an opportunity to study the layers of the earth closely.
This image reminds me of a one of Allah's great blessings! Protecting us from sinking into lava! What would happen if the earth's crust (first layer) - that floats on the 2nd one (the mantle) – slightly sinks into the flaming lava? The earth's crust will shake, flip and eventually sink in a sea of flames! We should be thankful to Allah for protecting us from this happening, as Allah says: "Do ye feel secure that He Who is in heaven will not cause you to be swallowed up by the earth when it shakes (as in an earthquake)"?
-------------------
By: Abduldaem Al-Kaheel
Source:
www.news.nationalgeographic.com