| | |
| --- | --- |
|   | Allah Almighty created a magnetic field around the earth. Is there any sign to this grace? Let's read and see..…. |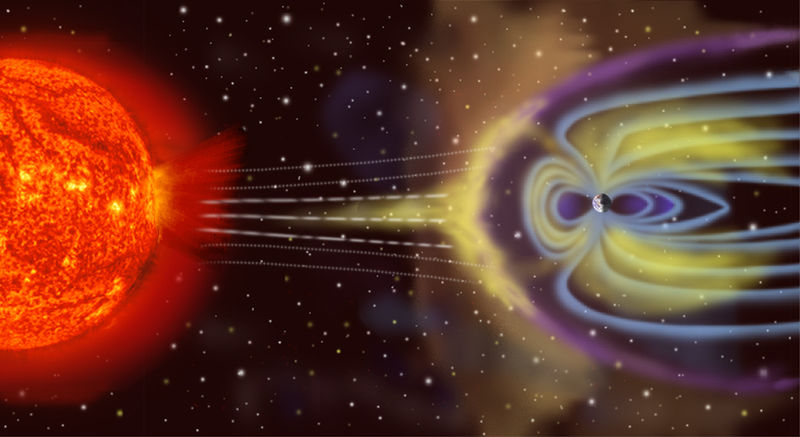 In the image we see planet Earth enclosed within an extremely powerful magnetic field. The magnetic field protects the Earth against the particles emitted by the sun (solar wind). Life as we know it on Earth would disappear without this magnetic field. Allah Almighty made a reference to this fact, as He says in His Holy Book: "And We have made the heavens as a canopy well guarded: yet do they turn away from the Signs which these things (point to)!" [Al Anbeya: 32]. So will we be grateful to Allah for such blessing?
--------------------
By: Abduldaem Al-Kaheel
Source:
1.      Allen, O.E. Atmosphere, Time-Life, 1983.
2.      Maury, Jean-Pierre. The Atmosphere, Barron, 1989.
3.      Butterfield, Moira. The Earth, Kingfisher, 1992.
4.      Hehner, B.E. Blue Planet, Harcourt, 1992.