| | |
| --- | --- |
|   | Mountains are miracle of The Creator Almighty, He put them for us, to fix our planet…. |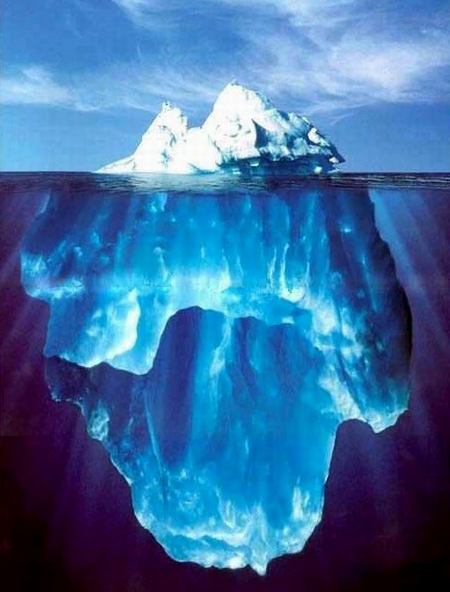 In the image, we see a 700 meter high iceberg with a peg extending for 3 kilometers below water level.  Iceberg pegs have always been the cause for ship accidents, as sailors never doubt that icebergs could have pegs extending to such depths. A peg may weigh more than 300 million tons. This fact was not known at the time the Holy Quran was revealed, But Allah Almighty pointed it out and expressed precisely in the verse of Al Naba (The Tidings) [Al Naba: 7] as He said (And the mountains as pegs). Can you see how mountains were compared to  peg screwed into the ground?
-------------------
By: Abduldaem Al-Kaheel
Sources:
1.      The Geological Society of America.
2.      National Geographic.