| | |
| --- | --- |
| | (And you carve out of the mountains, homes, with great skill.)… |
    Archaeologists discovered recently very luxury palaces which ancients had carved in the rocks of the mountains in spectacular way and the amazing that the Noble Qur'an spoke about this discovery ……
   Thamud tribe and other previous nations had transgressed therefore Almighty Allah has destroyed them and nothing has been left except their tracks.
And form discovered ruins newly luxury houses in the mountains was made in a sculpture thousands years ago, the Noble Qur'an referred to this historical fact, Almighty Allah says: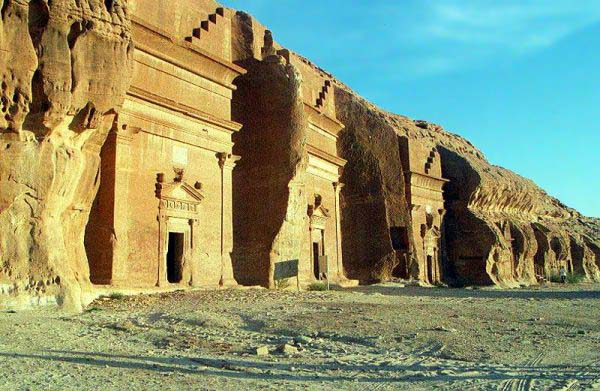 (And you carve out of the mountains, homes, with great skill.)
And the question who told the holy prophet about existences of these carved palaces which didn't discover only recently …… Isn't this miracle witness on Qur'an`s sincerely and he is the Book of Facts?!.