| | |
| --- | --- |
|   | Scientists have found that there is a system in water movement…. The Holy Quran refers to this system in many verses…. |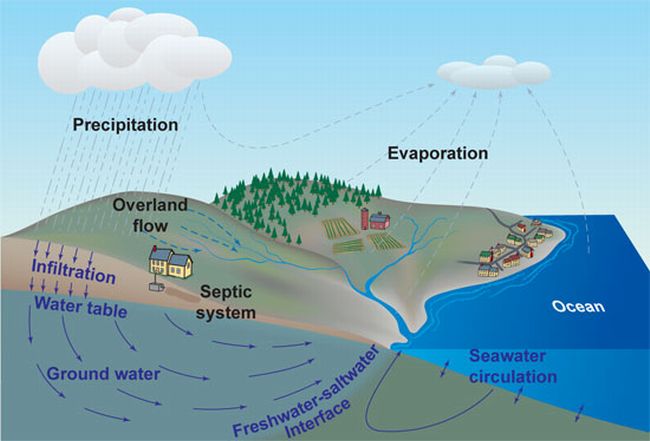 Precipitation either evaporates into the atmosphere, gets taken up by plants, flows into streams, or infiltrates the ground and recharges aquifers. Groundwater flows from inland locations to lakes, streams, or coastal waters. On the seaward side, denser salt water enters sediments and establishes equilibrium with fresh groundwater. Tides and mixing along the freshwater-saltwater interface results in seawater circulation through the sediments.
The Holy Quran mentioned this  system in the verse: (And We send down from the sky water in measure, and We give it lodging in the earth, and lo! We are able to withdraw It) [23/18].
-------------------
By: Abduldaem Al-Kaheel
Sources: WHOI